The modern world is full of opportunities for entrepreneurs. Selling e-gift cards on eBay is one of the most popular options for those looking to make some extra money. But how do you make sure you stand out from the crowd and learn how to become a successful e-gift card seller on eBay? In this article, we'll cover the basics of selling e-gift cards on eBay, from understanding the marketplace and setting up your store, to creating attractive listings and marketing your store to potential customers. With the right strategies and knowledge, you can become a successful seller and make money from selling e-gift cards on eBay.
Selling e-Gift Cards on eBay
1. Log into your eBay account and click on the "Sell" link at the top of the page.
2. Select the "Gift Cards & Coupons" category when prompted to choose a product type.
3. Choose the type of e-Gift Card you want to list, and then enter the details, such as the face value, the number of cards, and the expiration date.
4. Enter a description of the card and include any terms and conditions that are applicable.
5. Upload photos of the cards if you have them, and then enter the listing price and the payment options you want to accept.
6. Click "List Your Item" to submit the listing and wait for buyers to purchase the e-Gift Card.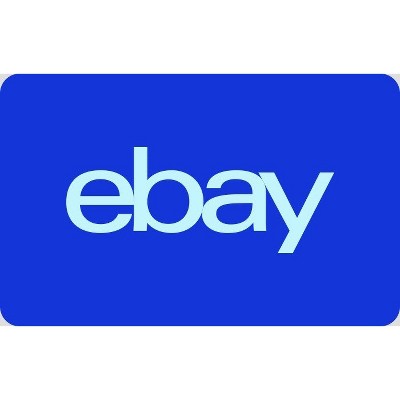 Ebay Marketplace for Selling E-Gift Cards
Ebay is a popular online marketplace for buyers and sellers to find products to buy or sell. Ebay also provides a platform for selling gift cards. Selling digital gift cards on Ebay is a great way to make extra money and also a great way to give a unique gift to someone. This article will provide an overview of how to sell e-gift cards on Ebay.
The first step to selling e-gift cards on Ebay is to find a reliable source for the cards. There are several websites that offer e-gift cards, such as CardCash, Raise, and Gift Card Granny. These websites allow users to purchase discounted gift cards, which can be sold on Ebay for a profit. Once you have found a source, you can then list the cards on Ebay.
Creating a Listing on Ebay
Creating a listing on Ebay is fairly straightforward. You will need to provide the card type, brand, and value. You will also need to provide a detailed description of the card, including any restrictions or expiration dates. Once your listing is created, you can set a price for the card and wait for potential buyers to purchase it.
Promoting Your Listing
Promoting your listing is essential to getting your cards sold. You can use the Ebay Promoted Listings feature to promote your listing and make it more visible to potential buyers. You can also use other marketing tactics, such as social media, to promote your listing.
Accepting Payment and Shipping Your Card
Once your card is purchased, you will need to accept payment from the buyer. Ebay offers several payment options, including credit cards, PayPal, and Apple Pay. You will also need to ship your card to the buyer. You can use a prepaid card envelope or mail the card in an envelope with a tracking number.
Customer Service and Refunds
Once the card is shipped, it is important to provide excellent customer service. You should respond to any questions or inquiries from the buyer in a timely manner. You should also be prepared to provide a refund if the card is not received or is not what the buyer expected.
Conclusion
Selling e-gift cards on Ebay is a great way to make extra money and provide a unique gift to someone. By following the steps outlined in this article, you can create a successful e-gift card selling business on Ebay.
Few Frequently Asked Questions
What is an e-gift card?
An e-gift card is an electronic gift card that customers can purchase online and send to the recipient via email. It is just like a traditional physical gift card, but it's digital, so you don't have to worry about losing it or having it stolen. E-gift cards are becoming increasingly popular due to their convenience and flexibility.
What is Ebay?
Ebay is an online marketplace where people can buy and sell a wide range of items. It is one of the world's largest online marketplaces and has millions of active users. It is a great platform for businesses to reach potential customers and to sell their products.
How to sell e-gift cards on Ebay?
In order to sell e-gift cards on Ebay, you must first create a seller account. Once you have a seller account, you can create a listing for your e-gift cards and set the price. You will need to provide a description of the e-gift card and any relevant images or videos. Once the listing is complete, you can publish it and start selling.
What is the benefit of selling e-gift cards on Ebay?
The benefit of selling e-gift cards on Ebay is that it is a great way to reach potential customers who may not know about your business or products. You can use Ebay's tools and features to promote your e-gift cards to a large audience and make it easier for customers to purchase them.
Are there any fees associated with selling e-gift cards on Ebay?
Yes, there are fees associated with selling e-gift cards on Ebay. These fees include listing fees, transaction fees, and payment processing fees. The fees vary depending on the type of e-gift card you are selling and the volume of sales you generate.
What types of e-gift cards can you sell on Ebay?
You can sell a variety of e-gift cards on Ebay, including those from retailers, restaurants, and entertainment venues. You can also offer custom e-gift cards from your own business. It is important to make sure that the e-gift cards you offer are for businesses that are authorized to be sold on Ebay.
How To Sell Gift Cards On Ebay (Online Business Tips)
Selling e-gift cards on eBay is a great way to monetize your online business. With a few simple steps, you can start making money from the comfort of your own home. With a few clicks of a button, you can list your cards and start selling right away. When done correctly, you can maximize your profits and build a successful online business. So, take the plunge today and start selling e-gift cards on eBay!